How can I withdraw with Player Transfer?
Know any fellow players looking to boost their balance? With the Player Transfer method, you can easily send funds to a friend completely free of charge!
Visit the Ignition Casino Forum and search for a player interested in buying funds. Ask for their username and work out through Private Message an agreed-upon method of payment. You (the seller) then request a 'Player Transfer' withdrawal with the buyer's username. Upon approval of this request, the funds are posted to the buyer's account instantly.
Not yet a member of the Ignition Casino Forum? Click here to register.
By using the Player Transfer method to deposit or withdraw funds from your Ignition Casino account, you agree in full to the Player Transfers - Terms of Use.
1. First, click the profile icon at the top of any page.

2. Next, click 'Player Transfer'.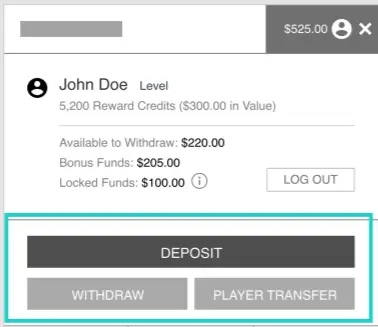 3. Enter the buyer's username and the amount you wish to transfer.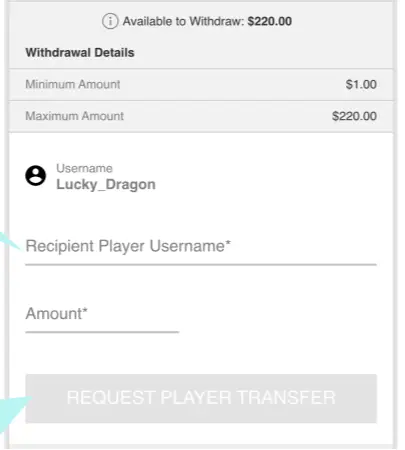 4. Click 'Request Player Transfer' to initiate the request. Ensure you are entering the correct information to avoid any issues or delays.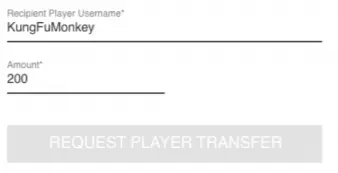 5. You'll be prompted to enter your 4-Digit pin code to confirm the request.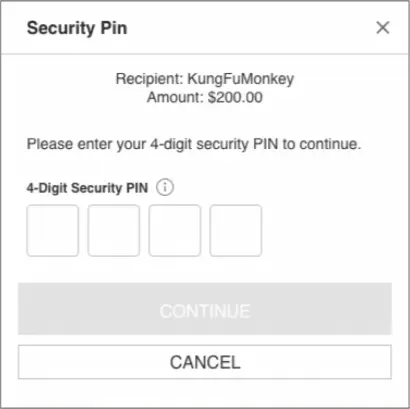 6. Upon approval, the deposit will reflect on the buyers account balance immediately.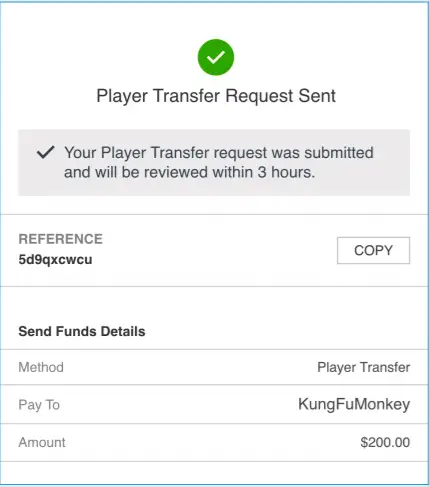 It's that simple! Players helping players to keep that winning streak hot.
Note: Player Transfer withdrawal requests can't be canceled once requested.
Important Reminders Regarding Player Transfers:
Bonuses cannot be used with Player Transfer Deposits.
Minimum withdrawal/deposit is $10 and max is $15,000.
Anyone can deposit using a Player Transfer code as long as they have an account and username on Ignition.
Did you find what you were looking for?